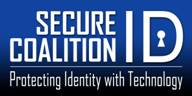 Secure ID Coalition
The Secure ID Coalition is an affiliation of companies providing digital security solutions for identification documents, including contactless smart cards. Our mission is to promote the understanding and appropriate use of smart card technology to achieve enhanced security for enhanced ID management systems, while maintaining user privacy. Such ID management systems include physical and/or logical access to facilities and networks.
The Medicare Common Access Card Act will save taxpayers over $30 Billion per year by reducing fraud.

H.R. 3024 Modernizes the Medicare Card to Eliminate Waste, Fraud, and Abuse

Eliminate IRS Refund Fraud with a Secure Taxpayer ID Credential

Congress can help stamp out the IRS's #1 fraud, costing taxpayers more than $225 million per year.