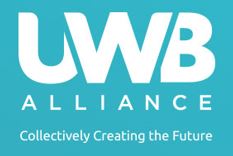 The Ultra Wide Band Alliance
The mission of the Ultra Wide Band (UWB) Alliance is to be the voice of the designers and manufacturers committed to establishing ultra wideband (UWB) technology as a significant open standards industry. With millions of installed devices globally, UWB warrants protection and coexistence with other radio technologies. The UWB Alliance seeks to foster growth through end-to-end and vendor agnostic interoperability programs. The UWB Alliance takes a proactive position to influence regulatory matters in our mission to: Protect and develop coexistence strategies for UWB bands with new evolving radio regulations (e.g. 6 GHz); Increase the utility of UWB globally through the expansion and adoption of UWB Standards worldwide (Emission levels, outdoor use); Allocation of new spectrum (e.g 95 GHz); and Influence country/regional regulation bodies to reach a world-wide UWB regulatory solution.
FCC 6 GHz Ruling Could be Death Sentence for Next-Gen Medical Devices, Crtical Infrastructure Safety

Giving Wi-Fi free reign over the spectrum will hamper the fight against the COVID-19 pandemic, destroy 6 GHz innovation, and lead to years of costly litigation

Promoting Coexistence in the 6 GHz Band Will Preserve Innovation

The FCC's 6 GHz NPRM should seek maximum spectrum efficiency to ensure ground-breaking technologies continue to thrive in advanced manufacturing, automotive, aerospace, and communications.